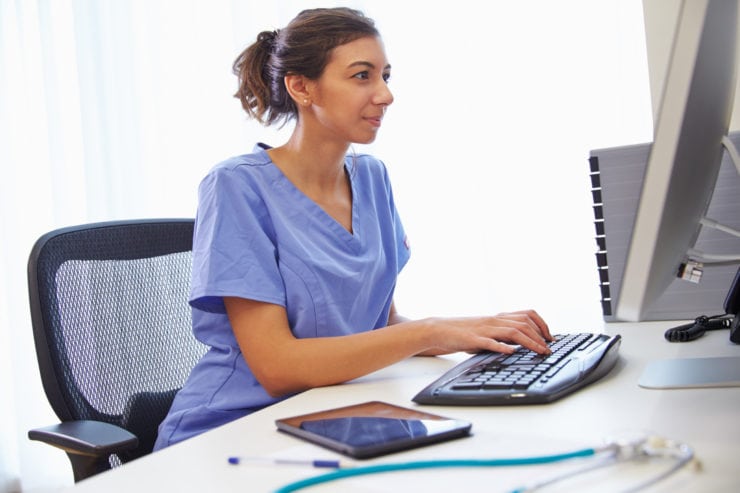 The healthcare sector is full of important data that is of a sensitive nature. At every level there are different processes, protocols, regulations and responsibilities to be aware of. Implementing a robust and simple IT system and network allows for effective integration of modern technology, whilst looking after all aspects of compliance and regulation. AgosIT offers robust medical IT solutions to healthcare organisations, and it is important to understand the benefits of these services to healthcare technology and the healthcare sector as a whole.
There are a few challenges to the healthcare sector in terms of data, technology, and the way in which information is collected, stored, and used. A strong IT system for the healthcare sector should look to alleviate any issues and provide long-term solutions to these challenges.
One of the biggest areas of concern is the increase in patient data. There is so much data within the healthcare sector, with healthcare institutions, pharmacies, laboratories and healthcare consumers providing a vast amount of data in all sorts of different forms and requirements. If you consider just one single GP surgery and how much personal patient data is collected and stored for use, you can begin to see the challenges when you expand that over an entire service, organisation, or the NHS. It is vital that there is an efficient storage system for patient data, that is easy to access and use (in a secure fashion) and allows for significant analysis. There also needs to be a secure way of backing up data and allowing for fast and reliable recovery options in the event of a catastrophic system error.
Another area of concern is how to structure the collected data so that it is usable. Utilising cloud data systems to make data globally accessible is the right approach here, but it also has to be quickly and easily recognisable for users, to make it useful for whatever specific task is at hand. Time is often of the essence within a healthcare setting, and if data is difficult to locate, it could be difficult to use efficiently.
At AgosIT we have put together a service that maximises the potential of a network within the Pharma, Healthcare and Biotech industries. Our service is designed to align the technology a company has in place with any regulatory requirements and the needs of that specific industry. Within the Healthcare sector this can be down to very specific details and safety protocols, and our experienced team has the knowledge and know-how to ensure these needs are met.
With such complex requirements and the ever-developing technology that the healthcare system is dependent on, we deliver a simplified way for our clients to manage systems in a secure way, with bespoke, globally accessible, outsources IT solutions that provide ultimate flexibility. You have the choice of how your technology is run, how it is deployed, and how it is managed, as well as how you can expand a network whilst meeting all strict healthcare sector regulations and compliance.
For assistance with any part of your healthcare organisation's IT network and set-up, a general technology question, or more information about our specific services, contact the AgosIT team today on 020 8132 5240 or info@agosit.com, or alternatively you can book a consultation and we will contact you at a convenient time for you.